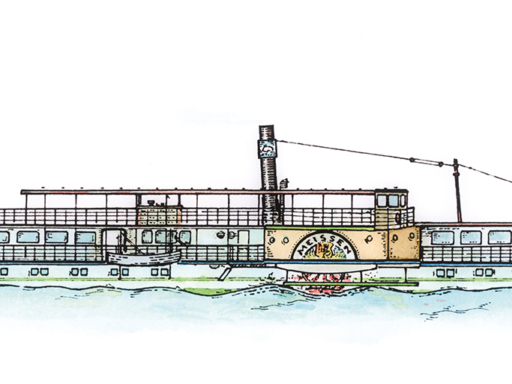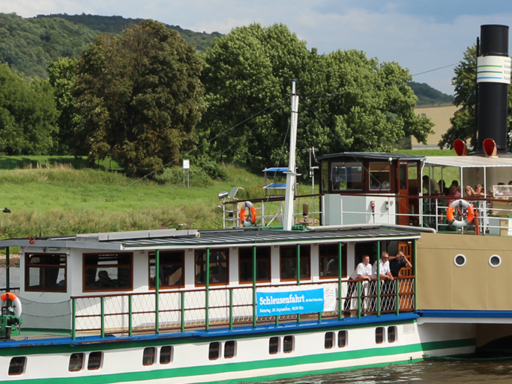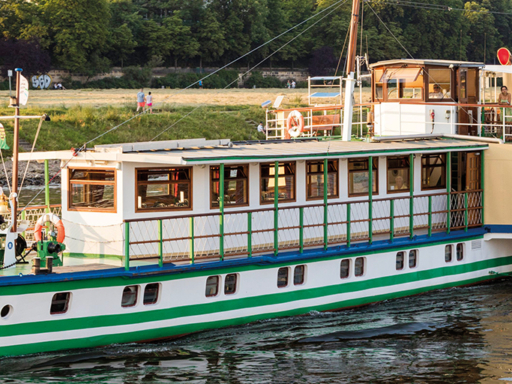 The paddle steamer "Meissen"
Built in 1885, the PD "Meissen" is the third oldest paddle steamer in the fleet. As a sister ship of the PD "Pillnitz", it has cozy salons with elaborately finished wooden inventory available for your event.
"Due to the strong development of traffic around 1884, it became necessary to build new ships with more capacity to handle the large crowds at weekends. Thus, two larger newbuildings were planned, which were built and put into service in 1885 and 1886, respectively. "*.
* Quote from chronicle, provided by the Historikerkreis Elbeschiffahrt Dresden, M. Kaiser / M. Fichte
Equipment & Details
Available seats
34
indoor seats foredeck (table)
26
indoor seats reardeck (table)
30
indoor seats Bistro (table)
48
indoor seats Bordrestaurant (table)
34
outdoor seats reardeck (roofed & table)
92
outdoor seats sunddeck (roofed & table)
Furnishing
4 stylish salons with a nostalgic flair
equipment for conferences or presentations available upon request features
Particularities
open view of the historic steam engine and the impressive boiler
tilting chimney (electric)
small windows to view the splashing paddle wheels
former steam control machine for viewing in the central nave
Accessibility
electric wheelchairs – impossible
wheelchairs – limited possible
carriage of bicycle – limited possible