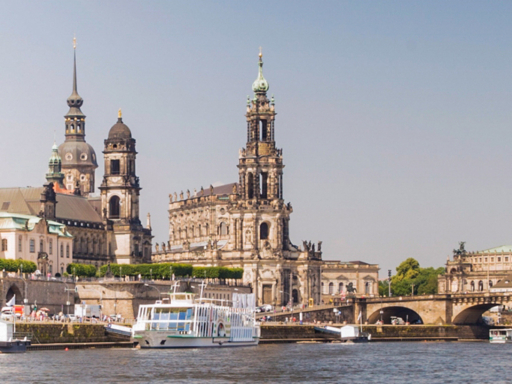 Experience Dresden from the water
Cast off with us at the Terrassenufer in Dresden's Old Town and enjoy a leisurely cruise upriver to Loschwitz Bridge in Blasewitz, known to many as the "Blue Wonder".
During the ride you will be offered impressive views of Dresden and its historical scenery along the Elbe River. Admire the old town, the Elbe bridges, romantic Elbe castles, vineyards and impressive villas.
In Blasewitz you have the opportunity for a stopover to get to know this beautiful district. Since the journey time is about 1.5 hours, the boat trip is also ideal for families with children.
NOTICE:
Due to the Elbe level, the trips from Blasewitz in the direction of Dresden will take place
from the pier Loschwitz (opposite side of the Elbe)!
Dresden
50min
Blasewitz
5min stopover
Blasewitz
Schiff dreht
35min
Dresden
Bitte wählen
Bitte wählen
Blasewitz
Dresden