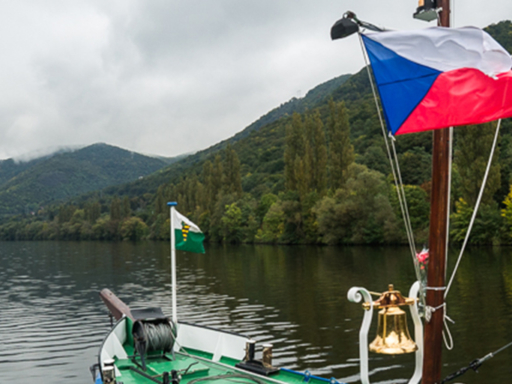 We are sailing all the way to Bohemia!
On this cruise you will have the opportunity to cross borders with us! In the early morning we start from Königstein along the Elbe Sandstone Mountains and cross the German-Czech border. Our destination is the beautiful town of Děčín. There you can explore the city center on foot during a two and a half hour stay.
On the way back, you will be welcomed from afar by the imposing Königstein Fortress back at the starting point.
NOTICE:
Due to the Elbe level, the L40 is cancelled until 04th October 2023.
Königstein
15min
Prossen
45min
Bad Schandau
3h
Decin
2h 30min stopover
Decin
Schiff dreht
2h
Bad Schandau
15min
Prossen
30min
Königstein
Königstein
Bad Schandau
Decin
Hrensko (ohne Halt)
Königstein
Prossen
Bitte wählen
Bitte wählen
Bad Schandau
Decin
Hrensko (ohne Halt)
Königstein
Prossen