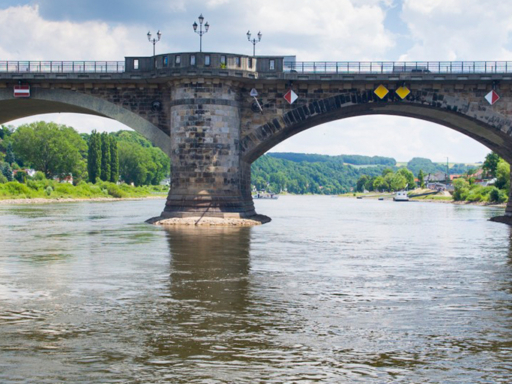 Experience the Elbe Valley
On our long Elbe valley line you will explore the Elbe valley from Pirna to Bad Schandau, from where we head towards Dresden. On this excursion the ship departs from Pirna. We head upriver to the Bad Schandau National Park Center, where we turn around and take you downriver to Dresden. After a 15-minute stop, the ship will take you back to Pirna.
A super offer for real steam fans and all those who can't decide – because this tour offers a lot: from impressive rock formations in Saxon Switzerland to the impressive silhouette of Dresden and the romantic Pillnitz Castle, everything is included.
On this ride you can fully enjoy the beautiful Elbe Valley.
NOTICE:
No stop in Prossen due to the level of the Elbe.
Pirna
50min
Stadt Wehlen
30min
Kurort Rathen
45min
Königstein
15min
Prossen
40min
Bad Schandau
30min stopover
Bad Schandau
Schiff dreht
15min
Prossen
15min
Königstein
30min
Kurort Rathen
15min
Stadt Wehlen
35min
Pirna
40min
Pillnitz
30min
Blasewitz
30min
Dresden
15min stopover
Dresden
40min
Blasewitz
50min
Pillnitz
1h
Pirna
Pirna
Bad Schandau
Blasewitz
Dresden
Königstein
Kurort Rathen
Pillnitz
Pirna
Prossen
Stadt Wehlen
Bitte wählen
Bitte wählen
Bad Schandau
Blasewitz
Dresden
Königstein
Kurort Rathen
Pillnitz
Pirna
Prossen
Stadt Wehlen