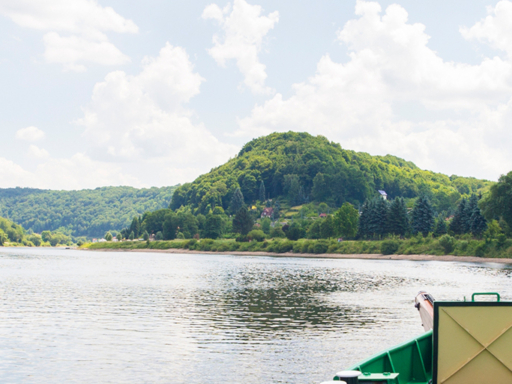 Relaxed through the Saxon Switzerland National Park
From April we start daily from Bad Schandau. Via the tranquil little towns of Stadt Wehlen and Kurort Rathen we will take you to Pillnitz Castle. Immerse yourself in the picturesque landscape of Saxon Switzerland and venture a glimpse of the magnificent Pillnitz Palace during a half-hour stay. Afterwards, we return to Bad Schandau – with pure nature. Leave everyday life behind for once and relax to the rhythmic beating of the paddle wheels on the Elbe.
NOTICE:
No stop in Prossen due to the level of the Elbe.
Bad Schandau
15min
Prossen
15min
Königstein
30min
Kurort Rathen
15min
Stadt Wehlen
35min
Pirna
40min
Pillnitz
45min stopover
Pillnitz
Schiff dreht
1h
Pirna
45min
Stadt Wehlen
30min
Kurort Rathen
45min
Königstein
15min
Prossen
30min
Bad Schandau
Bad Schandau
Bad Schandau
Blasewitz
Dresden
Königstein
Kurort Rathen
Pillnitz
Pirna
Prossen
Stadt Wehlen
Bitte wählen
Bitte wählen
Bad Schandau
Blasewitz
Dresden
Königstein
Kurort Rathen
Pillnitz
Pirna
Prossen
Stadt Wehlen