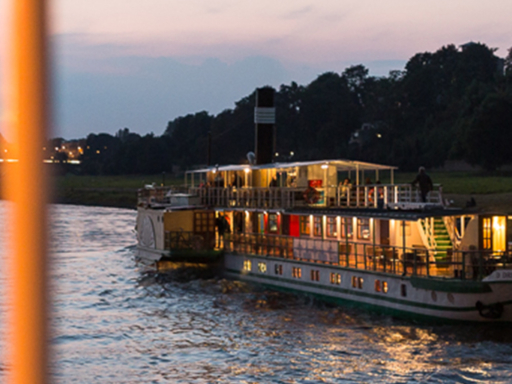 Live Dixie sounds to swing along and relax on the Elbe!
The popular trip starts in the evening in Dresden's Old Town on the Terrassenufer and takes you to Blasewitz, a beautiful villa district of Dresden directly on the "Blue Wonder".
From there, after a short stop, the tour continues upstream along the Elbe meadows to Pillnitz Palace, the former summer residence of the Saxon kings.
After turning the ship around, the trip takes you back downstream to Dresden with Dixie Swing.
For the musical accompaniment of the cruise we charge a music surcharge of € 8.00 / person.
Dresden
2h
Pillnitz
Schiff dreht
1h
Dresden