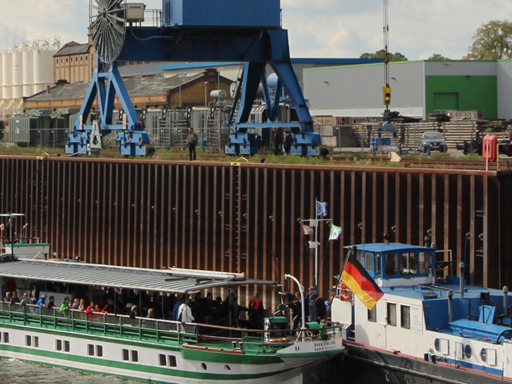 Pure industrial history!
n
The trip starts at the Terrassenufer in Dresden's old town and goes downstream to the 3 Dresden harbors (Dresden-Neustadt harbor, Pieschen harbor and Alberthafen harbor).
On board, a presenter will share a lot of interesting facts about the ships as well as the history and importance of the ports in the past and today. Of course, he is very happy to answer any questions about shipping.